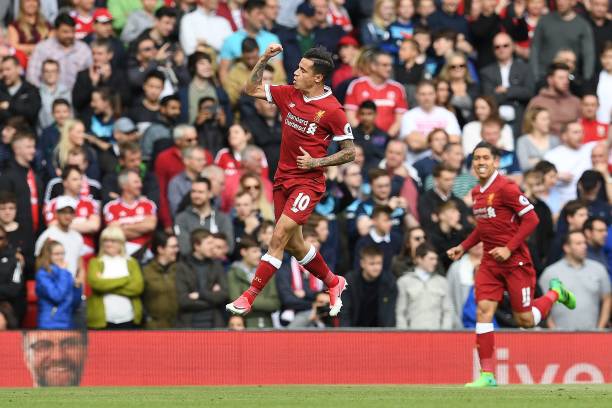 Liverpool boss Jurgen Klopp has refuted the claims coming from Barcelona that a deal for Philippe Coutinho is close to completion.
Pep Segura, ex-Liverpool academy technical manager and current Barcelona general manager, spoke to Catalan television station TV3 this week and stated that the Spanish club were closing in on two deals.
"We are close to Coutinho and Dembele." he said.
"We are discussing their deals but do not know when it will be done.
"Yes, we expect it." he finished, when asked if he thought the moves would be completed soon.
But Klopp says that he did not see the interview, has not met Segura before and knows nothing about the claims that Coutinho is closing in on a switch to the Camp Nou.
"I saw the game but I forgot to watch the interviews afterwards." he said.
"I don't know why other people are saying what they are saying. I don't even know them – especially this guy, I've never even met him.
"I am not sure I have to answer this only because we have said what we have to say." he added.
Klopp reinforced the news that Coutinho has a back problem and is not sitting out the opening fixtures of the season because of a refusal to play for the club following his transfer request last week.
"To be honest I have nothing to say about his attitude because since he has had a back problem he has obviously not been in training." he said.
"I asked the medical department how he is doing and there are no complaints so that is how it is. There is nothing bad to say about this.
"We are all not silly. We know it is a very difficult situation but there is nothing new to say.
"It is not always easy for me to say the 100% truth – even though I don't like to lie – but it is exactly how I say it because that is how it is in the moment, nothing else." he finished.