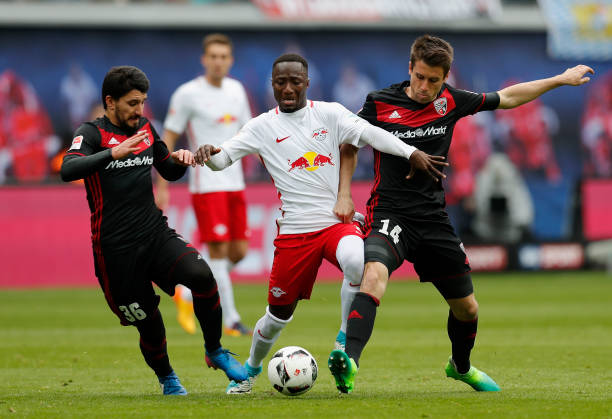 RB Leipzig turned down two offers for Naby Keita from Liverpool.
That has been confirmed by sporting director Ralf Rangnick – who says that the German club expect to see the Guinea international midfielder move on at some point.
"There were two offers from Liverpool and in between times also a telephone call between the clubs." he said.
"But not between me and Jurgen Klopp.
"For us, it was always clear that we would not give Naby Keita. That is why there was no direct contact.
"Every club that has sporting ambitions would have done the same as we did.
"But we must weigh it up. If we let Keita go for €70-80m this year, what more would that bring us compared to the sum we would get next year?'
"Sometimes, players develop even faster than the club.
"When he plays a season like last year and, if possible, in the Champions League too – then we might be able to let a player join a big club and live with it." he finished.
His words may encourage Liverpool to make a third bid this Summer.