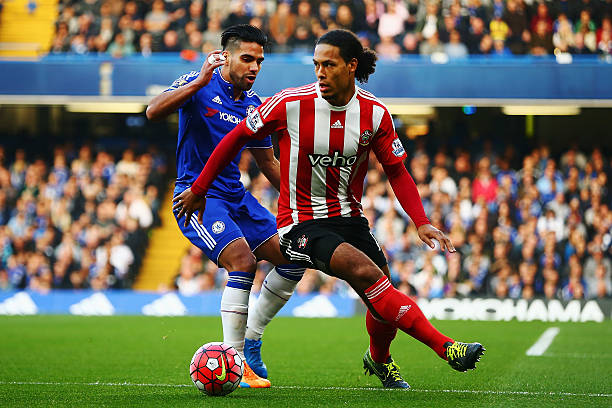 Former Southampton striker Brett Ormerod has said he expects Virgil Van Dijk to join Liverpool.
Big spending Premier League clubs Chelsea and Manchester City are also being heavily linked with moves for the Holland international, but Ormerod thinks Liverpool will end up signing him.
"I think he's off to Liverpool if I'm honest." he told Bwin.
"A player who is clearly upset and not giving his all for the club can have a detrimental effect on the squad and Southampton are a team that always have a great team spirit and bond.
"At some point, perhaps there is a temptation to cut their losses and take the substantial profit the move will generate."
"You could say it's the modern-day footballer now. He signed a new deal but, in some ways, contracts sometimes aren't worth the paper they're printed on.
"Unfortunately for Southampton, they're often caught between a rock and a hard place as some of their players will want to make – as they'll perceive it – a step up.
"Van Dijk is on a fair amount of money and there's no doubt the club will get a huge profit if they sell him and players often seem to get their own way now.
"Perhaps there needs to be more of a balance between player and club power and the Bosman ruling has arguably put too much control in players' hands.
"He was happy to sign a contract and one would like to think that he would have wanted to see it out, but situations change in football and heads get turned.
"There is always a player in Southampton's academy and youth-set up that can replace their stars.
"They are one of the best clubs in the world to bring up their own players.
"I think they have one or two targets to replace Van Dijk. I can't think of another club that has lost some of their best players as often as the Saints but has continued to perform well.
"Quite simply it's one of the best run clubs in the Premier League." he finished.
Liverpool fans will be hoping he's right.