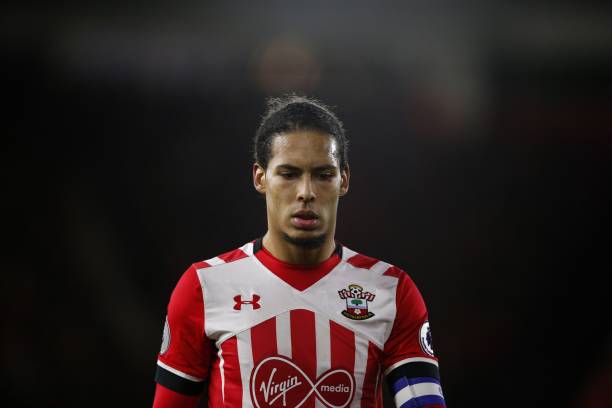 Southampton will reject any offers from Liverpool for Virgil Van Dijk.
The Premier League club are privately coming round to accepting that they will need to sell the Holland international defender during the transfer window.
But they are determined not to let him get his way and make the move north to become part of Jurgen Klopp's Liverpool squad and will refuse to enter negotiations with the Reds.
Southampton are said to prefer the idea of letting Van Dijk join either Manchester City or Chelsea and have the intention of opening a bidding war between the two big-spending clubs.
The south coast club are intending to try and push the price tag paid by the winning bidder over the £70m mark or they will go through with their original plan of keeping the Dutchman for the season.
Van Dijk handed in a transfer request to the Saints, which they have rejected, and has informed them that his preference is to join Liverpool this Summer.
But Southampton are determined not to let another player move from St Mary's to Anfield and are also still fuming over what they consider an "illegal approach" from the Reds for Van Dijk.