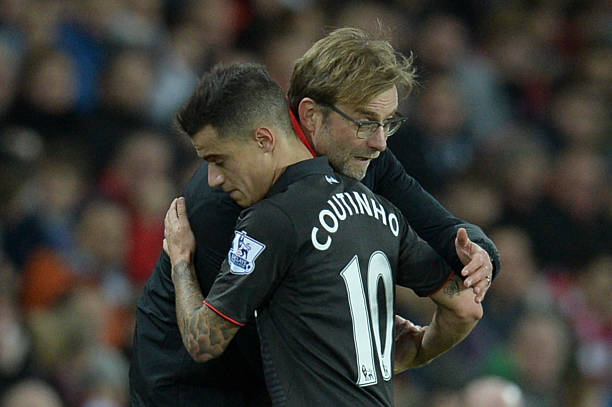 Barcelona are set to make a third bid for Liverpool star Philippe Coutinho.
That's according to a report by The Sunday Express, in which they claim that the Spanish giants will up their next offer to the £100m mark after seeing lower bids immediately turned down by the Reds.
Coutinho handed in a transfer request on Friday afternoon after seeing the second offer rejected and a club statement released in the morning which briefly stated that he would not be leaving Anfield.
"We wish to offer clarity as regards our position on a possible transfer of Philippe Coutinho." the statement opened.
"The club's definitive stance is that no offers for Philippe will be considered and he will remain a member of Liverpool Football Club when the summer window closes." it finished.
Manager Jurgen Klopp has intimated that FSG will have the ultimate say on whether Coutinho is sold or not as he tries to focus on the players who want to play for the club.
"You have to ask the club, but I don't think so because I think it was pretty clear what FSG said about it." he said.
"I am responsible for the whole team, all the players, so I need to be focused on the players who are available. The players who are not available, I have no influence over it.
"I have to accept decisions from the owners, that's how it is, and sometimes from the players. At this moment I am just concentrating on my team." he finished.
Klopp has the Champions League qualifier against Hoffenheim on Tuesday to plan for.