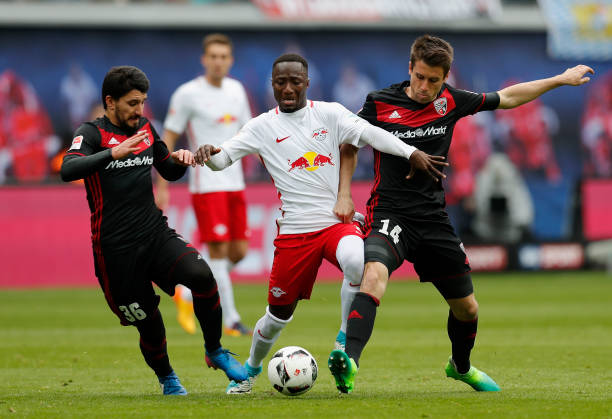 RB Leipzig Director of Sports Ralf Rangnick has given the clearest indication yet that Naby Keita has a release clause in his contract.
The Bundesliga club have refused to confirm speculation that the midfielder's deal has a release fee of £48m that will come into play in 2018.
But Rangnick has admitted that the Guinea international "theoretically has the option to leave" in a year's time – which is the closest anyone representing the Bundesliga club has come to saying that the clause exists.
"Next season, Keita theoretically has the option to leave." he told Bild.
"I'd like to think that he will play another strong season, also in Champions League, and then there will be big clubs who are interested in him.
"Therefore it will presumably be pretty tough to keep him here." he finished.
Liverpool have had two bids, both in excess of the £48m fee, rejected by the Red Bull backed club so far this Summer, but manager Jurgen Klopp remains hopeful that a deal can be done.
Leipzig, meanwhile, have been aiming to agree a new contract with Keita – which is thought to be with the aim of scrapping the release fee.