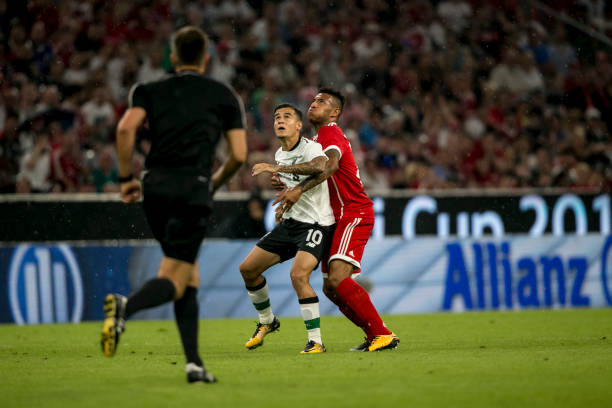 Liverpool manager Jurgen Klopp has again stated that Philippe Coutinho is not for sale – and that there is no price that will convince the club to sell him.
Barcelona have had another bid rejected for the Brazil international this week as they continue to chase the twenty-five year old's signature this Summer.
But Klopp has warned the Catalan giants that they are wasting their time because Liverpool are not going to let the ex-Inter Milan midfielder leave Anfield.
"We want to have the best possible team. This means keeping the guys we have." he told Sky Sport.
"Liverpool is not a club that needs to sell. That is set in stone. So what they pay in the end doesn't matter.
"From a financial standpoint, there's no threshold of pain." he finished.
Barcelona remain keen to land Coutinho after losing his compatriot Neymar to French big-spenders Paris Saint Germain in a world record deal worth around £200m last week.