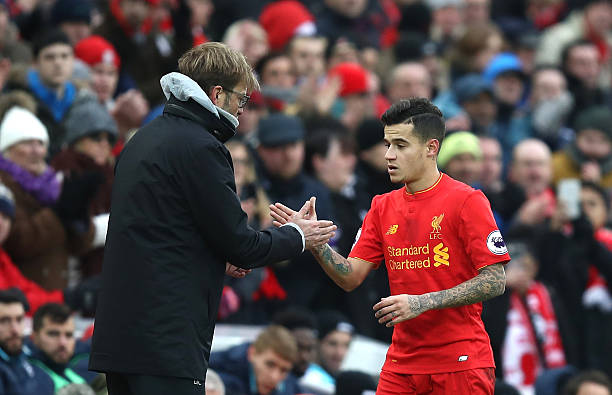 Liverpool have turned down a second offer from Barcelona for Philippe Coutinho.
The Spanish giants have improved their original offer to just over £90m – but have been told the Brazil international is not for sale.
Barça's new bid is worth an initial £76.8m with potential extras worth an additional £13.5m.
But the Reds have rejected it immediately as the club seeks to keep hold of the twenty-five year old playmaker.
Coutinho has informed manager Jurgen Klopp that he would like the opportunity to join the Catalans – but only if it is agreeable to all parties.
The former Inter Milan midfielder will not cause a stir to get the move, but he and his family are keen for him to move to the Spanish side.
Coutinho arrived at Anfield in January 2013 in a deal worth £8.5m to the Italian club.
Liverpool would only consider doing business if Barcelona offer £120m for Coutinho with the fee being paid in full upfront.
The Camp Nou club have got £200m to spend from the sale of Neymar to Paris Saint Germain.