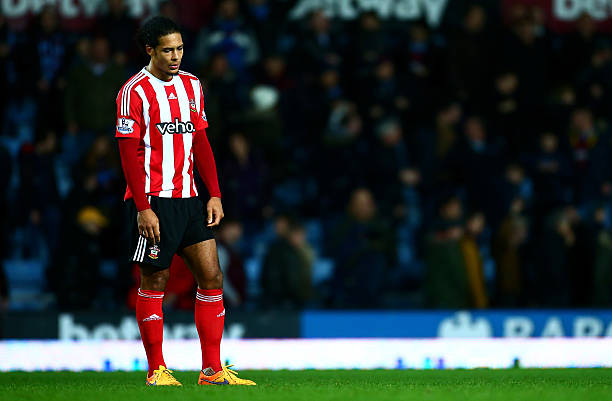 There is "no way back" for Virgil Van Dijk at Southampton.
That is the view of Adam Leitch, the Chief Sports writer for the Southampton Echo, who believes that the transfer request handed in by the Dutchman all but ends his spell with the Premier League club.
Leitch writes that he does not believe that Van Dijk can be reintegrated into the Saints' squad after making his position "untenable" with his request and public statement.
He goes on to say that "it has to be game over for van Dijk now at Saints" as Liverpool, Chelsea and Manchester City continue to monitor the Holland international.
Leitch goes on to credit Van Dijk for doing "the correct thing" by making a formal transfer request as he will be "forgoing no doubts millions if a deal is struck".
He believes that it leaves Southampton with two choices of what to do with the twenty-six year old: "Either Saints stand firm and effectively have a player that they surely will not be able to field again, thus relegating him to spending at least until January training alone, or they sell."
Liverpool will be hoping that they opt for the latter, as Van Dijk decided that he would like to make the move to Anfield in order to work under the management of Jurgen Klopp.
Leitch does say that Southampton "might get a hearty round of applause from the footballing world were they to take a principled stance and the former approach", but "this is a business, and the business reality is that he needs to be moved on quickly. Saints have fought for him but this has surely gone too far now."
He goes on to say that new Southampton boss, and former Liverpool defender, Mauricio Pellegrino "deserves to be able to plan for the future, and that means forgetting players who won't figure and bringing in ones who will."
The writer believes that "it is now vital they stand their ground on the fee" with "Liverpool or any other interested club" looking "to use the fact that they figure Saints now need to sell to try and get force them into a cheaper deal than they want."
Liverpool supporters will be hoping that Leitch is proven right and that the defender is able to move to Anfield before the transfer window closes.