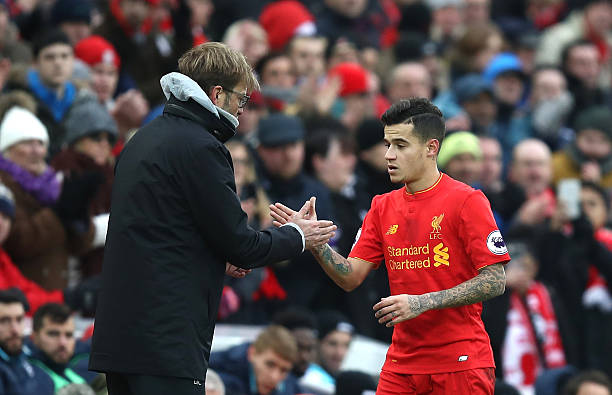 Senior Liverpool officials have dismissed talk of a deal being agreed to sell Philippe Coutinho to Barcelona.
This is according to a report by the Echo, in which it is claimed that the club are not looking to let the Brazil international leave Anfield this Summer.
Reports from Spain and ESPN have claimed that a deal has been agreed for Coutinho to join Barcelona this week in time for him to make his debut in the Spanish Super Cup against Real Madrid at the weekend.
But the article, written by James Pearce, rubbishes this speculation and insists that the former Inter Milan midfielder will accept the club's decision to reject any bids from Barcelona.
Pearce writes that Coutinho has not been agitating for a move, despite informing the club he would like to join Barcelona, and has been conducting himself in a professional manner.
Coutinho is reported to be fighting a battle to be fit for the season opener against Watford on Saturday lunchtime after sitting out the 3-1 preseason friendly win over Athletic Bilbao on Saturday.
Barcelona are reported to have sent representatives to try and conclude a deal today, but the article says they have been told to forget it.