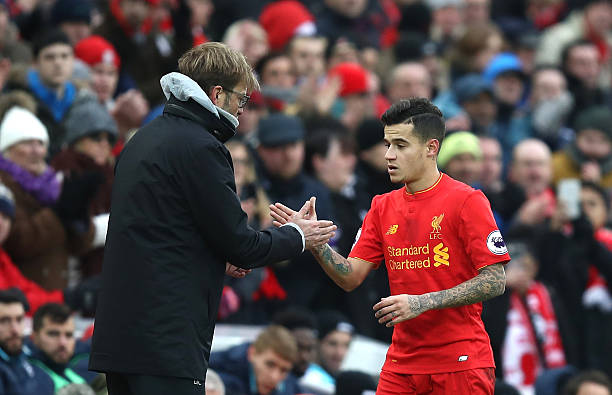 Barcelona are set to make a huge bid to sign Philippe Coutinho from Liverpool.
A report by the Daily Star, claiming to an "exclusive", is stating that the Spanish club are lining up a bid worth £120m to take the Brazil international to La Liga.
Liverpool are insistent that the former Inter Milan midfielder will not be allowed to make an exit from Anfield this Summer, but Barcelona are refusing to give up the chase.
An initial offer worth around £70m was rejected a couple of weeks ago and Barcelona have been readying themselves to make an improved bid to land Coutinho.
This offer would almost double their initial bid, but that would not be an issue for the Catalans following Neymar making a move to join Paris Saint Germain for almost £200m.
Barcelona are desperately seeking a replacement for the Brazilian and are very keen to secure the transfer of his compatriot to get more quality into their flagging squad.
Coutinho missed the friendly win over the weekend with a reported back problem, which led to many fans thinking that he was being kept away due to a potential move.