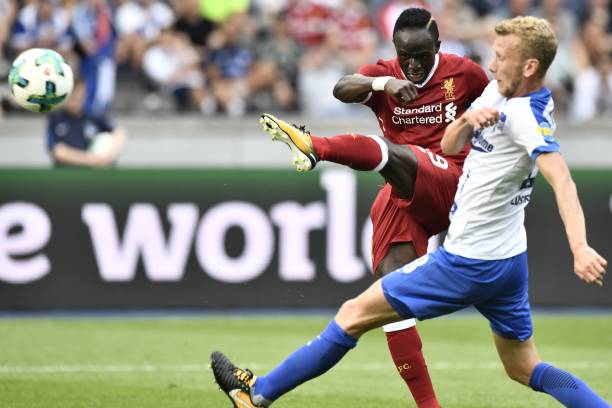 Inter Milan are preparing to make a move for Liverpool winger Sadio Mane.
That's according to a report by The Express, in which it is claimed that the Italian club are putting together an offer worth just £35m for the Senegal international.
Liverpool paid just £1m less when they signed the twenty-five year old from Premier League club Southampton in the Summer of 2016.
Inter are trying to stake a claim to take back their place in the upper echelons of Serie A after spending the past few years some way off the pace set by rivals Juventus.
Their bitter city rivals AC Milan, who they share the San Siro with, are also spending plenty of cash this Summer as they look to come out of a quiet spell themselves.
But if Inter owner Erick Thohir thinks that an offer worth just £35m is enough to prise Mane away from Anfield in the current transfer market, he's going to have a rude awakening.
Liverpool boss Jurgen Klopp has absolutely no intention of letting one of his key attacking talents move on and will resist offers of such a derisory value instantly.