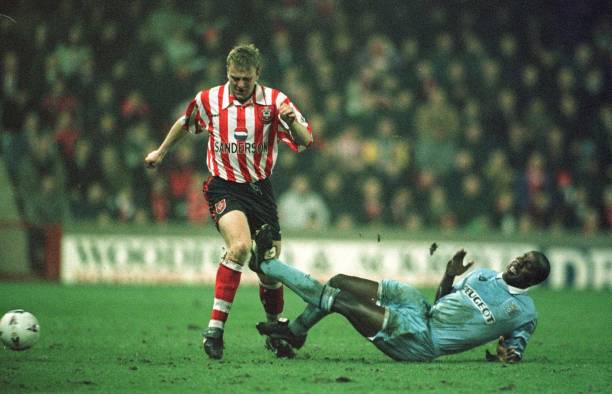 Former Southampton striker Gordon Watson has warned Virgil Van Dijk against joining Liverpool.
The Holland international is keen to leave St Mary's in order to join the Reds and become part of manager Jurgen Klopp's squad in time for the news season.
But Watson, who played for the south coast club in the nineties, has said that the move would only be for the money as Van Dijk would have little chance of winning trophies at Anfield.
"The situation is laughable. He's our best player and prized asset. He's up there with the two best centre-backs in the Premier League." he said.
"If he went to a Barcelona he'd be waved off with everyone behind him. Nobody would deny him of such a move.
"But Liverpool? No, he's way better than that. The whole thing is dirty, after everything that's happened.
"He's been ill-advised. A move to Liverpool would just be a pay day, it wouldn't be for trophies or accolades.
"It's only for money and with Barcelona in need of a defender, you might have them knocking on the door soon.
"Van Dijk should only be moving to one of the best clubs in the world – Bayern Munich, Real Madrid, Barcelona. If he went to one of them, he'd leave with Saints' best wishes.
"You go to Liverpool, there's no guarantee of trophies, just money. To further his career, he needs a move to one of the best.
"It's too late for him to leave now, he needs to accept he's staying," he said. If he's that desperate to leave he can go in January, in six months time.
"At the moment, there's no time for Saints to find a suitable replacement. He's going to be difficult enough to replace without Saints having to rush in and find someone new to come in for the new season.
"They can't rush in to finding someone else. Van Dijk is an integral part of the team." he finished.
Van Dijk has told Southampton that he wants to leave this Summer, but they have informed him that he is not for sale.