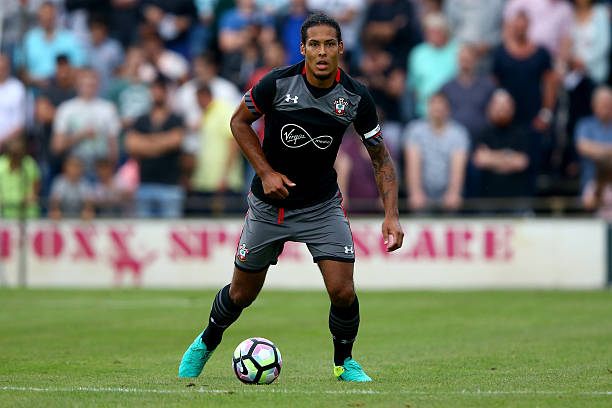 Southampton have informed Virgil Van Dijk that they expect him to stay with them for next season.
The Holland international has told the south coast club that he wants to leave them in order to complete a move to become part of Jurgen Klopp's Liverpool squad this Summer.
The Premier League club banished Van Dijk from first-team training a couple of weeks ago and left him behind to train alone when they visited France as part of their preseason preparations.
But they retain hope that he will accept being told that he is not going to be made available for transfer and remain with them for the upcoming 2017/18 season.
Reports broke almost two months ago that the Dutchman had decided to reject interest from Manchester City, Chelsea, Arsenal and Everton in order to join Liverpool.
Southampton took this badly and made an allegation to the authorities that Liverpool had made an "illegal approach" behind their backs to the Holland international.
Following a club statement from Anfield which said all interest in the twenty-six year old had been withdrawn, no wrongdoing was found on Liverpool's part.
But, despite asking to leave St Mary's, no move has materialised as yet for Van Dijk as he prepares for the new Premier League season.