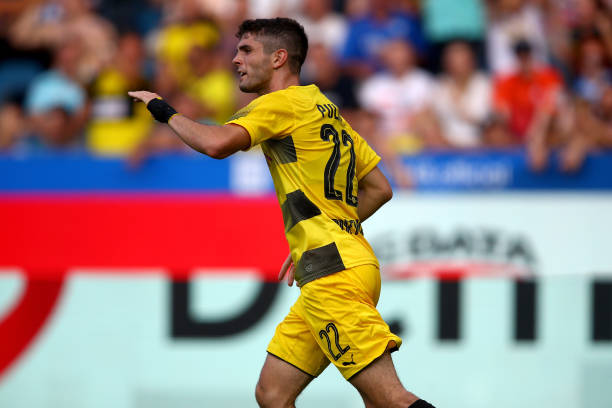 Liverpool manager Jurgen Klopp will make another move to try and sign Borussia Dortmund player Christian Pulisic.
That's a claim being made by The Mirror, who are reporting that the teenager is seen as a potential replacement should Philippe Coutinho leave Anfield for Barcelona this Summer.
The same newspaper are running the story that Coutinho will ask Klopp to let him realise a dream by joining the Spanish giants this Summer.
And they go on to claim that the former Dortmund boss will look to raid his old club in order to bring American youngster Pulisic to Anfield after failing with previous bids.
The eighteen year old is unlikely to come cheap if Klopp can pull off a deal to finally get him over to England this Summer – and Dortmund do not want to lose the young talent.
American international Pulisic has already become a regular fixture in the Dortmund side and they are not keen to let him move on after developing him into a first-team player at such a young age.
Liverpool fans will be hoping that it doesn't come to making a move for Pulisic in order to replace Coutinho.