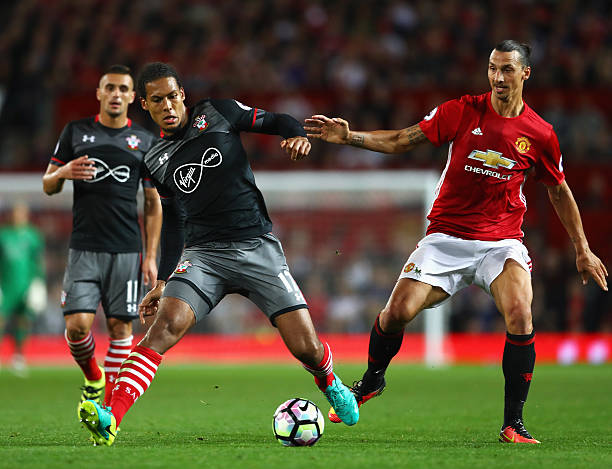 Arsenal are lining up a move to sign Southampton defender Virgil Van Dijk.
That's according to a report by The Express, which they claim as an exclusive, in which it is stated that they are plotting a £45m bid for the centre-back.
Gunners boss Arsene Wenger is said to be considering a bid to land the Holland international in order to start turning his side back into title challengers.
He is likely to have some serious issues in getting a deal done, especially at that price, given how stubborn Southampton are proving over selling the former Celtic man and his desire to play Champions League football.
Arsenal finished fifth in the Premier League table last season, which was one place behind Liverpool, and it means that they will be starting the new season in the Europa League.
Reds boss Jurgen Klopp is determined to sign Van Dijk and has made the twenty-six year old his top priority in the transfer market this Summer.
But Southampton are determined to keep hold of their star man and are particularly keen not to allow him to join the Reds following what they thought was an "illegal approach" for the defender.