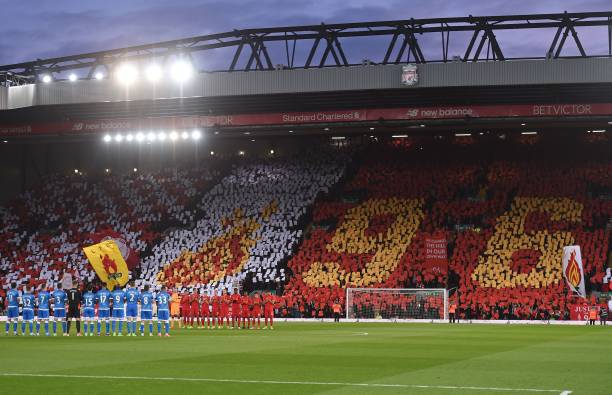 Former Chief Superintendent David Duckenfield faces the charge of manslaughter over ninety-five of the deaths at the Hillsborough disaster in 1989.
Five other figures will face charges over the events and subsequent fallout of the FA Cup semi-final of April 15th 1989 at Sheffield Wednesday's ground.
Duckenfield was the match commander on the day when ninety-six Liverpool supporters lost their lives thanks to fatal crushing in the Leppings Lane end of Hillsborough.
For legal reasons, Mr Duckenfield cannot be charged over the death of Tony Bland, the last person to pass away, as he died four years after the disaster.
Ex-South Yorkshire Police Chief Inspector Norman Bettison faces four charges of misconduct in a public office relating to alleged lies he told in the aftermath about the culpability of fans for the disaster.
Graham Mackrell, former Sheffield Wednesday club secretary, is accused of breaching Health and Safety and Safety at Sports Ground legislation.
Peter Metcalf, who was a solicitor acting for South Yorkshire Police, is being charged with perverting the course of Justice, relating to alterations to witness statements.
Former Chief Superintendent Donald Denton and former Detective Chief Inspector Alan Foster are accused of perverting the course of justice.
An application will be made to the High Court in a matter of weeks and a senior judge will make a ruling in due course. All defendants, aside from Duckenfield, will appear before Warrington Magistrates' Court on 9th August to face the charges.
The QC representing twenty-two of the victims' families, Pete has said that they had "always known that accountability is the most difficult objective".
"They remain keen to see the criminal process properly pursued for those who have been charged and hope that the memories of their loved ones and the integrity of the fans who attended Hillsborough will be respected during the process." he said.
Lawyer Marcia Willis-Stewart, speaking on behalf other families, said: "The families are sensitive to the issues of fairness and due process and no-one wishes to prejudice or to jeopardise it.
"There are of course various legal options open to the families where decisions have been made not to prosecute, in the form of the victim and judicial review process." she added.
Liverpool supporters are asked to be very careful with what they say on social media in order not to prejudice the case and give the defendants the option of claiming that a fair trial is not possible.