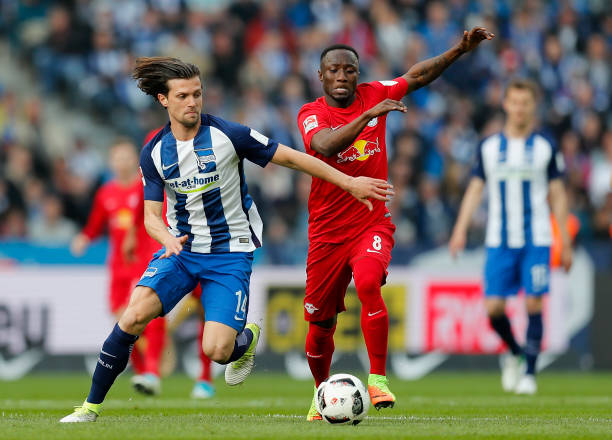 RB Leipzig midfielder Naby Keita has revealed which three clubs he would like to play for.
The Guinea international has told Welt that he would like to join Barcelona, Real Madrid or Manchester City in the future.
Liverpool have been heavily linked with an offer for the Bundesliga star as manager Jurgen Klopp plans for the 2017/18 season, with Keita reportedly one of his key targets.
But the German boss will be disappointed to hear that the Reds are not on the list of clubs Keita would like to make a switch to.
"I hope that I have the level in two or three years and could play for one of the very big clubs. he revealed.
"This includes Barcelona, but it also includes Real Madrid or Manchester City."
Keita only joined the German club from Austrian side Red Bull Salzburg last year and he has admitted that several Premier League clubs had asked about his situation last Summer.
"Arsenal, Southampton, Manchester City and Liverpool, although I did not talk with the coach." he said.