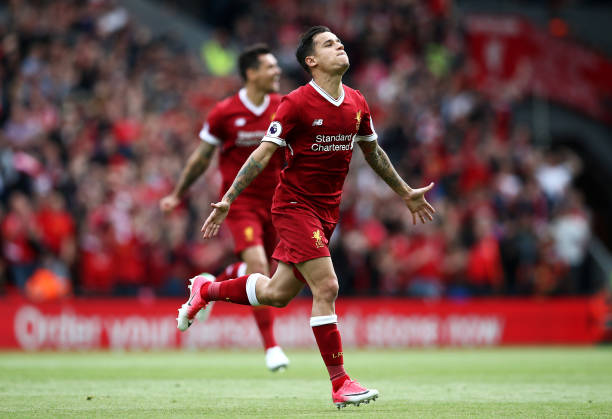 Liverpool would be prepared to sell Philippe Coutinho in order to raise the funds to sign Monaco forward Kylian Mbappe.
That's the sensational claim being made by Italian journalist Tancredi Palmeri.
Liverpool have communicated to Barcelona that the pricetag for Coutinho is 90m€, which in case would be invested to get Mbappè

— Tancredi Palmeri (@tancredipalmeri) June 26, 2017
The claim seems rather far-fetched given how important Coutinho has become to Liverpool under manager Jurgen Klopp and it looks unlikely that he will be allowed to move on this Summer.
Mbappe is understood to be a target for Klopp after a failed bid last Summer, but he is not seen as a realistic prospect at Anfield with Real Madrid leading the race to land him.
The Spanish giants have made him a priority and are likely to blow away the competition from Liverpool and Arsenal to take him to the Bernabeu in the coming months.
Mbappe is said to want reassurances that he will be given regular football wherever he goes and both Klopp and Arsene Wenger are hoping this could be the key to any deal to bring him to England.
But Real Madrid boss Zinedine Zidane is prepared to sell Alvaro Morata in order to create space in his star-studded squad.