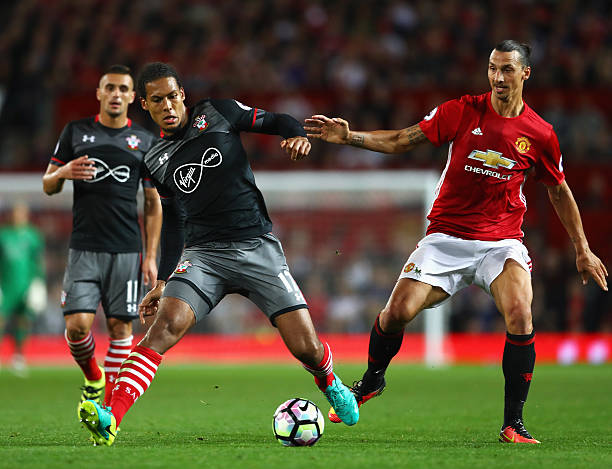 Southampton will report Liverpool to the Premier League over an 'illegal approach' for defender Virgil Van Dijk.
That's according to BBC Radio Solent, who are reporting that the executives at the south coast club met this morning to discuss the news that the Dutch international has decided that he wants to move to Anfield.
The story broke last night that the twenty-five year old had opted against joining either Manchester City or Chelsea and would instead like to become part of the squad at Liverpool next season.
Stories claim that the centre-back has been impressed with the personal touch of Jurgen Klopp – who is said to have been actively involved in discussions with Van Dijk and his representatives.
And that could be where the club get into trouble, if it is proved, as Southampton have said no approach has been received from Liverpool for their star player.
The Premier League club are determined not to sell Van Dijk, having tied him down to a six year contract in 2016, and are said to be doubly determined not to let him join Liverpool.
Manchester City and Chelsea were both keen to sign the former Celtic defender this Summer, but City boss Pep Guardiola did not want to sanction a £50m+ offer for Van Dijk, according to some reports. While Chelsea have remained slight outsiders throughout the speculation, Antonio Conte is believed to be interested in a deal.
Liverpool have been named as the club most intent on landing Van Dijk by the media this week and had looked to be on course to sign one of the hottest properties on the market.
But the latest developments appear to have further complicated a deal that still had a lot of negotiations left to go before any transfer could be completed.