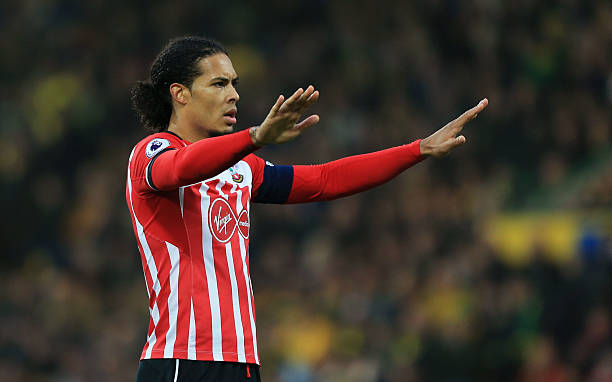 Southampton don't have to sell Virgil Van Dijk this Summer.
That's according to their chairman, Ralph Krueger, who has said that the Premier League club don't have a financial need to sell the Holland international once the season ends.
"Here we sit in the summer of '17 and we now have 18 top, or above average, Premier League players under three or more year contracts." he told the Press Association.
"We actually have 12 players that have more than four years, so 49 months, left on their contract and even a couple with 61 months.
"So 18 players have more than three years, gives us control over the summer for the first time.
"We will decide if anybody goes and we will decide who comes in, in the best interests of the club.
"We do not need to sell any player for the first time since I've been here.
"I can make that statement and – unless football decides it's in the best interests – we don't need to do that.
"I think that we're moving into a new era at Southampton Football Club after three-and-a-half years of building this foundation of depth, where we have more than 25 players that can play a Premier League game."
He went on to say that Southampton are in the position to turn down a bid of £60m when asked the question.
"Can we? Yes. The big thing is here again I want to underline the strategy, less the detail." he responded.
"You know I really respect our lead in football, Les Reed is doing an excellent job, and Ross Wilson has taken on a big role assisting Les and leading our football-specific decisions.
"They will continue next week once they've analysed the season and really de-brief completely, they will make then the football decision we need to make.
"I'll tell you again, we do not need to sell anybody." he finished.
The former Celtic centre-back is reported to be Liverpool's top defensive target as manager Jurgen Klopp looks to add more quality to his backline ahead of the next campaign.
But champions Chelsea and big spending Manchester City are also said to be keen to snap up the Dutchman.