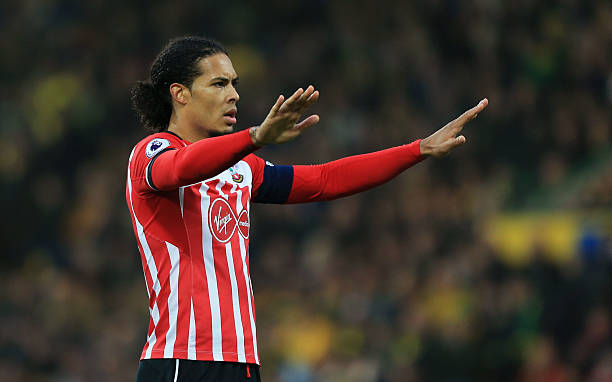 Southampton defender Virgil Van Dijk is keen to work with Manchester City boss Pep Guardiola.
That's according to the Manchester Evening News, who are reporting that a source close to the Holland international has revealed the news.
Liverpool manager Jurgen Klopp is reported to have made the former Celtic man his top priority for the Summer transfer market, with a £50m bid in the pipeline.
Chelsea boss Antonio Conte is also reported to be very eager to snap up Van Dijk as he prepares his squad for next season's Champions League.
But it looks like the former Barcelona and Bayern Munich coach is going to win the race to land the most in-demand defender in the Premier League.
The twenty-five year old is seen as the natural replacement for City defender Vincent Kompany, who has suffered an injury-plagued first season under Guardiola.
Van Dijk is said to favour working for the Spaniard as he likes his central defenders to play the ball out from the back – and the ex-Groningen man is adept at the technical side of the game.
It would come as a major blow to Klopp to miss out on the defender, but it wouldn't be a massive shock if he decides to move elsewhere.