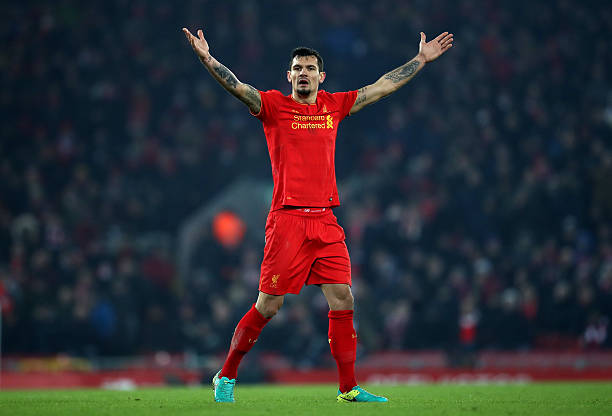 Liverpool defender Dejan Lovren has signed a new contract with the club.
The Croatian centre-back has put pen to paper on a four-and-a-half extension worth a reported £25million.
That means that the twenty-seven year old is in the top five highest-paid defenders in the Premier League with Vincent Kompany, John Terry, Nicolas Otamendi and David Luiz ahead of him and John Stones getting the same wage.
And manager Jurgen Klopp is pleased to see the former Southampton man agree to stay with the club beyond the two years he had remaining on his previous deal.
"I am really happy about this decision." he said.
"In a situation like this, I know how football supporters think and if you would have asked them after the Dortmund game they would have said 'Give him a 20-year contract!' Then they see the Crystal Palace game and think 'Can we find another team who would have him?' Of course, the truth is in between.
"In a situation like this, you really have to look from the outside. If Dejan played for another club, you would think about signing him. Then you would have to think about what would you have to pay for him and it would be a lot – a big sum of money.
"Having him around and giving him a new contract and working with him together… he is 27 years old and his best time for a centre-half is still to come.
"I don't know exactly about it but I heard about a difficult start at Liverpool, but he has really settled, so that's really good, really good. He is physically strong, he is quick and he is a good footballer.
"Sometimes of course, decision making could be better. But that's how it is and nobody out there – and we watch a lot all the time – is perfect.
"So we really think he can help us a lot and we can help him in a few decisive parts of his game. That's what we want to do and that is really good, so I am happy about the news." he finished.
Liverpool fans are less happy with the news…
I don't dislike Lovren, It's about building a squad. He's not a wall but he's not terrible. Just doesn't warrant a new contract.




— JoHn (@John24081990) April 28, 2017
With Lovren signing a contract extension, Klopp will hopefully be using him as back up next season.

— Chris Best (@FriskyFirmino) April 28, 2017
Dejan Lovren signs a new contract with LFC – it's like Liverpool signing a new player. A hopelessly shite new player…

— Ciarán Duffy (@ciaranTduffy) April 28, 2017
Lovren has klopp's nudes .

— We Go Again (@Red4EverYnwa) April 28, 2017
If Lovren didn't score against Dortmund he'd of been sold last summer

— ㅤㅤㅤㅤc dogg (@chris__1892) April 28, 2017