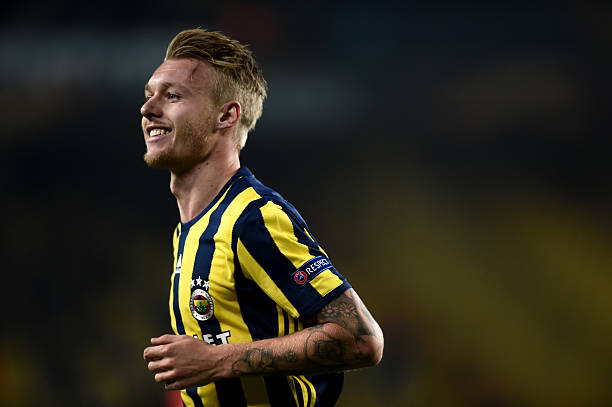 Liverpool will fight it out with Chelsea to land Fenerbahce defender Simon Kjær this Summer.
Turkish outlet Fotomac are reporting that the Danish international has been made available for a fee of around £10m and it has attracted the attention of the two Premier League clubs.
There is also plenty of interest from around Europe, with Spanish club Valencia eyeing up a move and French giants Monaco and Paris St-Germain also keen.
Kjær has been regularly linked with a move to England down the years, but it has never materialised for him.
He has spent his career playing around the continent with clubs in Germany, Italy, France and now Turkey.
But it appears he may finally get to play Premier League football next season, if these reports are true, and at the age of twenty-eight he has plenty of time left in his career to make the most of it.
But Fenerbahce have previously claimed that they have no intention of allowing Kjær to move on after his links with Chelsea in the Winter transfer window.
"Recently, some text and audio press releases have reported some false news that Chelsea, a Premier League team, has made a transfer offer to our Danish soccer player Simon Kjaer. Our football club does not offer any transfers from the club to Kjaer." a statement read.