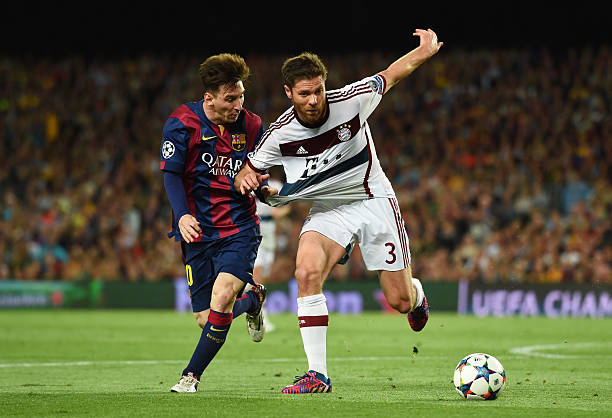 Former Liverpool midfielder Xabi Alonso has revealed that Barcelona came close to making a move to sign him.
The Bayern Munich playmaker, who will retire at the end of the season, has told El Pais that Pep Guardiola has told him that he considered making an offer to take him to the Camp Nou in 2008.
Alonso went on to leave Anfield to join Barcelona's rivals Real Madrid in the Summer of 2009 and spent five years at the Bernabeu before signing for Bundesliga giants Bayern.
But things could have been different had Guardiola decided to launch a bid for the Spain international almost a decade ago.
"It was the summer that Liverpool wanted to sell me, and there was a conversation between Rafa and Pep." he said.
"Pep told me about it in Germany. He told Rafa that he liked me a lot and I would fit very well with his way of playing, but Busquets had started in the first team and had tremendous potential. So Pep opted for him, and he was not mistaken. He turned into a great player for them." he added.
Alonso went on to explain that he wasn't in a hurry to leave Real Madrid in 2014, but he wanted a fresh challenge before his career ended.
"It was not that I was uncomfortable at Madrid, but I had been there five years and after winning La Decima I wanted to try something else," he said.
And Alonso will return to Spain this week to face Real Madrid in the Champions League and is hopeful of receiving a good reception from the supporters.
"Of course returning will affect me, it will be very emotional. I don't know how I will manage it. I still remember when we visited Old Trafford. Cristiano returned to Manchester and he was overcome, stunned. It was a world-class reception.
"It will be my goodbye to fans who I respect and who always showed me the same respect." he finished.