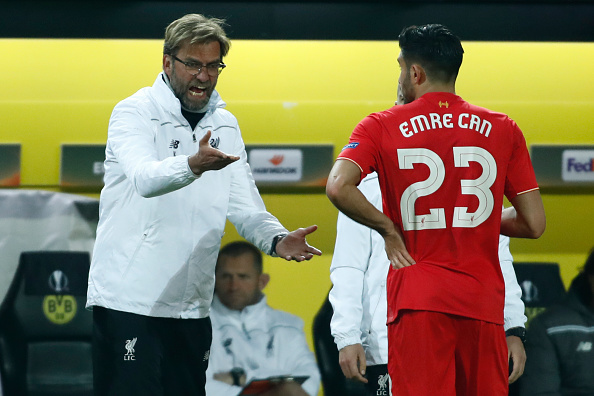 Liverpool boss Jurgen Klopp has revealed that talks are ongoing with Emre Can.
The midfielder has so far been unable to agree new terms on the contract which expires at the end of next season.
Reports in the media have claimed that the German international's future at Anfield is under threat following the impasse in talks.
But Klopp has moved to reassure fans that the former Bayer Leverkusen man is liked at the club and an exit isn't the plan.
"It makes no sense to talk about it." he said.
"Emre likes to be here, we are in talks.
"We like him as a person and a player." he finished.
Italian champions Juventus are reportedly keen on a move to sign Can at the end of the season.